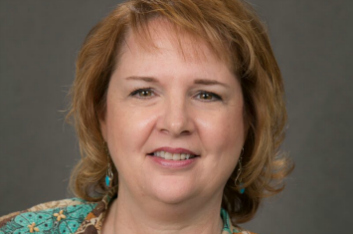 Specialty Areas:
addiction
anxiety/panic
couples/relationships/marriage
depression
family issues
grief
life transitions
military
OCD
sexuality
trauma/abuse
Star uses numerous approaches in counseling, sprinkled with a great deal of humor. She believes that counseling is sacred work and enjoys integrating an individual's unique religious and/or spiritual perspective into the process. She is assertive and pragmatic, encouraging clients to grab ahold of new skills.
Star is a Licensed Clinical Social Worker, a Certified Alcohol and Drug Counselor and she enjoys being an ally for the LGBTQ community. She has worked in multiple settings including private and group practices, community health agencies, inpatient and outpatient substance abuse facilities, and schools. Star considers it an honor to work with Blue Star and Gold Star families in all branches of our nation's military as she walks alongside those who attend TAPS (Tragedy Assistance Program for Survivors) support groups. In addition, Star is a member of the Community Alliance for Prevention whose mission is to strengthen our community to reduce youth substance abuse within school districts 203 and 204.
A voracious reader, Star loves helping people find the perfect book, website, talk, or YouTube video to enhance what emerges from counseling. During her free time, she loves seeing live bands, dancing, seeking out new places and experiences, and spending time with her family.