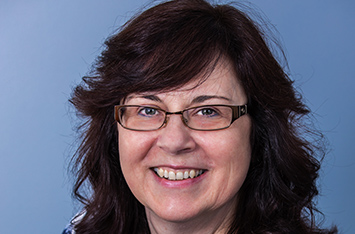 Specialty Areas:
Anxiety and panic disorders
Depression and stress
school concerns
self-esteem
Trauma and abuse recovery
For:
Adolescents
Adults
Children/Youth
Donna has worked in a variety of settings over the last 25 years including outpatient counseling, residential treatment, public schools and a therapeutic day school.  Donna worked for Linden Oaks Hospital for over 11 years on the eating disorder unit.  She is a licensed facilitator for Am I Hungry?, a mindful eating program developed by Dr. Michelle May, MD. and has specialized training in treating binge eating.  She has additional training in EMDR  (Eye Movement Desensitization and Reprocessing) and trauma.  Donna is well versed in CBT (cognitive behavioral therapy), DBT (dialectical behavioral therapy) and ACT (Acceptance and Commitment Therapy).
Donna's approach to counseling is client centered and collaborative.  She strongly believes in creating a safe space for clients.  Donna knew at an early age that she wanted to be a social worker and make a difference.  Donna's family provided a strong foundation and helped instill the values of community, faith service and compassion. Donna received her Master's Degree in social work from the University of Illinois in Chicago and is a member of the National Association of Social Workers.
Donna enjoys antiquing, crafting, golfing, the outdoors and spending time camping with her husband and 2 dogs.  Donna also enjoys yoga and recently discovered the joy of dance yoga.