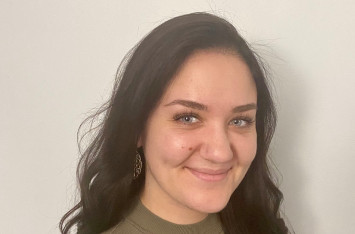 Specialty Areas:
Anxiety and panic disorders
Creative Therapies
Depression and stress
Faith and spirituality
Grief and loss
Life transitions
Mindfulness
PTSD
Self-Growth/Discovery
Trauma and abuse recovery
Meg believes that disconnection from oneself and others causes pain and suffering. She believes that counseling is a journey where the therapist and client, side by side, can navigate the client's struggles and joys together. Meg recognizes that her clients have lived an entire life before joining her in counseling. Because of this, she views individuals holistically and especially considers her clients' upbringing, cultural background, and spiritual identity, among other important factors. As a counselor, she desires to provide a safe place for clients to express themselves, reach their potential, and connect with themselves and others.
Meg has specialized training in working with those who have experienced physical, sexual, verbal and/or psychological abuse and approaches each client with a trauma-informed lens. She is a warm and empathetic individual who provides client-centered care and incorporates interventions from various therapies such as CBT, DBT, ACT, narrative therapy, psychodynamic therapy, and humanistic-based therapies.
Meg obtained both her Bachelor's degree in Psychology and Master's degree in Counseling from Northern Illinois University. She also received a graduate certificate in trauma-informed counseling practices and is becoming a board-certified trauma professional.
While not doing clinical work, Meg occupies her periods of leisure by spending time with her family, cooking, or watching The Lord of the Rings. Meg is an avid animal lover and treasures all living things.