JOB TITLE:
Licensed Therapists (full and part-time): Clinical Psychologists, Licensed Clinical Social Workers, Licensed Clinical Professional Counselors and Marriage and Family Therapists.
JOB SUMMARY:
SamaraCare Counseling (headquartered in Naperville, IL), a regional non-profit provider of high-quality mental health services, seeks therapists to work in a collaborative environment to provide counseling/psychotherapy. SamaraCare's thriving practice serves six counties in NE Illinois: DuPage, Kane, Will, Kendall, Lake and Cook, treating adults, families, children and adolescents with mental health needs. Many of our clients have behavioral health insurance. We also provide reduced cost care to those who are uninsured, underinsured and/or facing financial hardships. We serve clients of all ages from diverse backgrounds. This position reports to a Clinical Director.
All our therapists offer goal-oriented counseling services in a broad range of specialty areas including: anxiety/panic disorders, depression/stress, autism spectrum, geriatric issues, grief and loss, learning disabilities, marital and family conflict, PTSD, social/emotional functioning, substance abuse/addiction and trauma recovery. Spiritually integrated counseling is available to clients interested in this option.
DUTIES & RESPONSIBILITIES:
Diagnose and provide treatment to those with mental health issues including emotional and behavioral concerns
Prepare treatment plans identifying clients' needs and goals
Provide in-person and telehealth services
Manage a caseload of clients, documenting interventions and progress in client's medical records
Participate in continuing education activities to maintain certification/license
Attend consultation/supervision with a Clinical Director and other meetings as requested
QUALIFICATIONS & SKILLS:
Ability to work in a collaborative work environment
Current state license, active Illinois LCPC, LCSW, LCPC, LMFT, Psy.D. licensure
Bilingual in Spanish, a plus
Medicare provider, experience with older adults, a plus
Excellent verbal and written communication skills
Willingness to provide community mental health educational workshops/seminars
SALARY & BENEFITS:
Competitive compensation commensurate with prior work experience
Signing Bonus
Flexible schedule
Billing services, marketing, credentialing, and insurance verifications provided
Benefits include: group health insurance, 403b retirement plan and paid vacation/personal time/holidays
Financial contribution towards professional development
Teletherapy and Offices in: Naperville, Lisle, Downers Grove, Winnetka, Evanston, Wilmette & Lake Forest
TO APPLY: Send resume with cover letter to Monica Guilhot, LCSW and Clinical Director at [email protected] or Joellen Hosler, LCPC and Clinical Director at [email protected]
A mission driven, accredited nonprofit that helps clients achieve their greatest potential.
Sliding scale for reduced fees available to clients with limited financial resources.
Advocates for mental health awareness and stigma reduction.
Holistic approach to psychotherapy incorporating mind, body, spirit and community.
Established network for referral sources.
Diverse, multidisciplinary colleagues in a respectful, supportive and enjoyable workplace.
Competitive compensation and benefits package.
"Brand" recognition of the organization in our service area.
Strategic partnerships with other nonprofit human services organizations.
Collaborative and collegial work environment promoting career growth.
High satisfaction, retention and referral rates from clients.
Reliable high-quality administrative support.
Flexibility of hours and caseload size.
Culture of continuous learning.
Convenient professional office locations.
SamaraCare Benefits Highlights
Group Health Plan
403b Retirement Plan
Paid Time Off (Vacation, Personal Days, Holidays, Sick Time)
Paid Support and Time Off for Continuing Education
Flexible Scheduling
Professional Development and Licensing Assistance
Administrative Assistance
Insurance Billing and Credentialing Assistance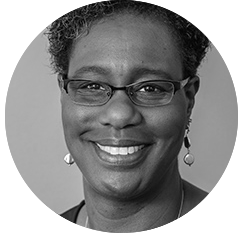 "SamaraCare promotes providing quality mental health care to clients regardless of financial or insurance limitations, which gives me an opportunity to serve a wider community of clients."
– Rae Nevling
LCPC