Challenges Today
Professional mental health care is expensive and not everyone has the ability to pay standard fees. Even after the Affordable Care Act required medical insurers to provide coverage for behavioral and mental healthcare, the cost of treatment often limits access to mental health services. Unlike one time physician visits for physical well-being, treatment for mental health needs may require weekly visits and on- going treatment for years. Copays and deductibles add up quickly. For this reason, a financial impact can be seen for clients- especially those who are at lower income levels.
For many individuals, a lack of financial resources prevents them from seeking help at all or can lead to inconsistent or inadequate treatment. The need for affordable mental health counseling services is at the very core of SamaraCare's mission in helping people achieve their greatest potential
Every year, 1 out of 5 adults in the U.S. experiences a mental illness. Many of those people don't have the financial resources to get care. But of course a mental illness, like a physical illness, should not go untreated. That's why we provide counseling to anyone, regardless of their ability to pay.
SamaraCare established the Mental Health Access Program (MHAP) to provide fee-subsidized mental health counseling and psychological assessment and testing for individuals, couples or families in crisis who are unemployed, low-income, "insurance poor" due to high deductible medical insurance plans, or otherwise unable to afford the counseling (due to factors such as divorce, abandonment, abuse, and debt). The program addresses a critical community need by bridging a gap and providing a safety net to those who need mental health services but whom are without the necessary financial resources to access them. No one will be denied mental health services because of a lack of ability to pay. This does not mean that services are free. Rather, fees are discounted in a manner to make counseling more affordable to people at lower income levels that have mental health challenges.
The overall goals of the MHAP are to
Provide access to mental health counseling for those individuals and families that have financial limitations to afford care
Raise the quality of our client's lives and help them to reach balance, wellness and increased self-sufficiency by enhancing their ability to cope with life's stressors.
Who We Serve
SamaraCare believes everyone should have access to quality mental healthcare counseling services. We primarily serve residents of DuPage, Kane and Will Counties. Our clients, which include children, adolescents, adults and seniors, range in age from 2 to 92. Women constitute 63% of participating clients.
It is expected that 38-42% of our client base will need financial assistance during the course of their therapy. Of those clients qualifying for MHAP fee subsidies, 65% will have income less than 80% of Median Family Income.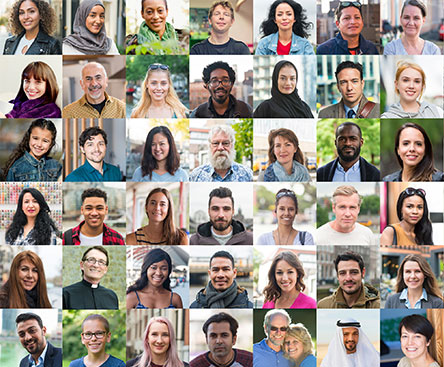 Why Support Us
By contributing to the Mental Health Access Program (MHAP), SamaraCare can help more individuals and families get needed mental health treatment, regardless of whether they can afford to pay it.  SamaraCare inspires hope, facilitates change and creates lasting impact on individuals and families through spirit led, counseling, education and consulting. Our services benefit the population we serve in so many ways- by helping to prevent the break-up of a family through divorce, the death of an adolescent through suicide or the abused becoming the abuser. But most importantly, mental health counseling provides a path to healing and recovery, develops self-sufficiency and resiliency, improves relationships, reduces absenteeism and increases productivity in the workplace, and ultimately reduces the reliance upon publicly funded social services – and that benefits ALL of us.
How We Are Funded
SamaraCare is recognized as a tax-exempt organization as described in section501(c)(3) of the Internal Revenue Code. The organization does not receive any direct federal or state funding.
SamaraCare's four largest sources of funding for the MHAP in FY 2018 were as follows:
Contributions: $120,880
Grants: $153,050
Special Events: $35,759
Counseling Fees: $128,884
In FY18, SamaraCare spent 79% of its budget on delivering program services. In other words, for every $1 collected in cash donations from the public, SamaraCare spent $0.79 on providing professional services.  The remaining $0.21 was spent on overhead, which includes fundraising, and administrative expenses. CharityWatch considers a charity to be highly efficient when end calculations produce a program percentage of 75% or higher.