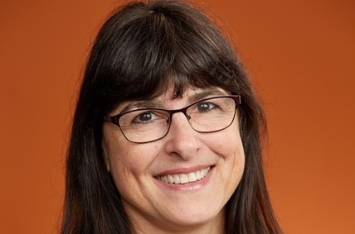 Monica Guilhot Chartrand
LCSW, Clinical Director - West Region
Specialty Areas:
Acculturation Issues
Aging/Caregiving
Anxiety and panic disorders
Career/professional development
Depression and stress
Family issues
Grief and loss
Life transitions
Marital and family conflict
Medical concerns/coping
For:
Adults
Bilingual Spanish/English
Couples
Families
Seniors
Monica has over 20 years of experience as a bilingual (Spanish-English) licensed clinical social worker. In addition to traditional one-on-one counseling, Monica provides connections to community resources for seniors, group education on topics such as grief, depression, memory loss, etc., and support groups for those facing challenges such as being a caregiver.
Monica works with clients to understand their unique needs, believing in their ability to overcome their obstacles and generate personal growth. She has a passion for listening and assisting people in finding their purpose and potential. Whether someone is going through a life transition, an unexpected series of ill-fated events, or is simply dealing with life's multiple challenges, she enjoys witnessing people's growth and achievements. Monica believes, as William Martin said "The time comes when we realize that the ducks will never be in a row. It's the nature of ducks to fly about. "
Originally from Uruguay, Monica holds a Masters Degree in Social Work from the University of Minnesota and is also a Certified Imago Relational therapist and Certified Supervisory Leader in Aging. She has worked in both administrative and clinical settings, including the faculty of the Social Work department at Metropolitan State University in Minnesota. Monica served two terms as district chair for the National Association of Social Workers, IL Chapter. She is a member of Imago Relational International as well as its local chapter, Imago Chicago and is also an active member of the IL Continuity of Care Association and the Gerontological Society of America. Monica was recently awarded the Natalie M. Ross Scholarship for Professional Development in Aging to attend the ASA Aging in America conference.
Monica enjoys nature, reading, spending time with people and traveling. Her own experience as an immigrant has informed her interests.
Mónica tiene más de veinte años de experiencia como licenciada en trabajo social clínico, y también es bilingūe (Español-Inglés). Además de consejería, Mónica provee conecciones para adultos mayores con los recursos de la comunidad.  También ofrece  educación a grupos sobre temas tales como la pena y el duelo, depresión, pérdida de memoria, etc.,  así como grupos de apoyo para aquellos que tienen desafíos tales como ser el cuidador de un ser querido.
Mónica trabaja con sus clientes para entender sus necesidades particulares, creyendo en su habilidad para que puedan superar sus obstáculos y generar crecimiento personal.  Ella disfruta escuchar y asistir a las personas para que encuentren su propósito y potencien sus posibilidades. Ya sea que alguien esté pasando por una transición en su vida, o esté pasando una serie de eventos desdichados, o simplemente esté lidiando con los múltiples desafíos de la vida, ella disfruta de ser testigo del crecimiento y los logros personales de la gente.
Mónica es originaria de Uruguay, y ella tiene una Maestría en Trabajo Social de la Universidad de Minnesota.  Ella también tiene una certificación como terapeuta certificada en Terapia de Relación Imago.  También tiene una certificación como Lider Supervisor para adultos mayores.  Ella ha trabajado en capacidad clínica y administrativa, incluyendo el Departamento de Servicio Social de la Metropolitan State University en Minnesota.    Monica ha tenido dos períodos de servicio como presidente de distrito para la Asociación Nacional de Trabajadores Sociales, Sección Illinois.  Ella es miembro de Imago Relational International así como de su grupo local, Imago Chicago.  Ella también es un miembro activo del Illinois Continuity of Care Association y la Sociedad Gerontológica Americana. Monica ha recibido recientemente  la beca Natalie M. Ross para el desarrollo profesional en gerontología para participar en la conferencia anual de la Asociación Americana de la Tercera Edad.
Mónica disfruta de la naturaleza, la lectura, pasar tiempo con la gente y viajar.  Su propia experiencia como inmigrante ha influido en sus intereses.