Holistic Approach
SamaraCare embraces a holistic and comprehensive approach to mental health care. Rather than looking at only one aspect of an individual's life, our care providers take a "big picture" view. We believe genuine well-being occurs when the physical, emotional, relational and spiritual elements are working together in balance and harmony. Our holistic approach offers more options and pathways for care and recovery while addressing the whole person and their unique needs.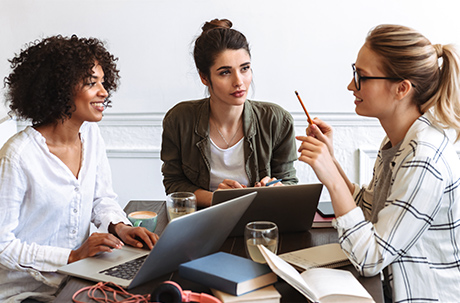 Team Approach
We believe collective wisdom yields the best outcomes and adds value to our services. With a goal-oriented team approach, our highly trained and licensed counselors and psychiatrists collaborate with each other as needed to address the multiple aspects of each client's specific needs. At SamaraCare, our clients are never alone on their journey to wellness.
Spiritually Integrated Counseling
Spirituality can be an important source of strength and healing when it comes to mental health. Research shows the relationship between health and spirituality can be an essential component of whole-person centered care. Spirituality extends beyond formal faith traditions to include deeply personal perspectives on ways to explore ultimate meaning, purpose and connection. Clients interested in spiritually integrated counseling will find trained care providers at SamaraCare who welcome this approach in their work.