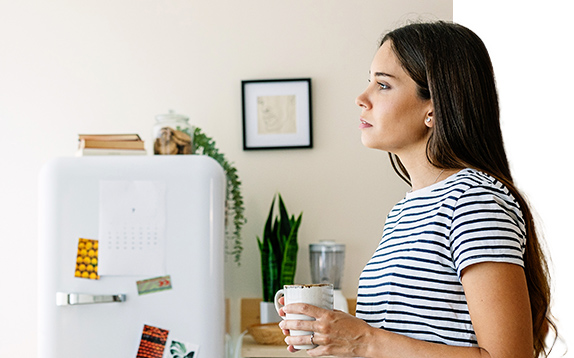 Learning to Cope
I recently began therapy for the first time at SamaraCare. I decided I needed someone to help me deal with my anxiety. As a recent college graduate, I soon found myself feeling more than just the stress associated with my new job. As the months passed after graduation, my worries started affecting my ability to sleep and focus at work. I would worry about whether I was doing enough work at my new job and obsessing over the slightest criticism from my manager. Anxiety negatively impacted my relationships and interest in socializing. And the more my anxiety got in the way, the worse things got. Finally, my roommate suggested that I go to therapy. I thought about it for a while and eventually decided I should give it a try with the hope it would help.
I began working with a therapist with the intention to decrease my anxiety and/or learn skills to better manage it. Ultimately, I wanted to relax a bit and enjoy my life more. Honestly, it didn't take very long for me to feel comfortable with my therapist. To my surprise, during my work in therapy, I actually felt open enough to share things that I hadn't even thought about in many years! Together, we were able to gain insights from my long-standing ideas of perfectionism and how that desire to not make mistakes was affecting me. My therapist helped me learn ways to cope with my inner critic, including developing a stronger sense of self-compassion by implementing mindfulness techniques, increasing self-kindness, and recognizing my humanity. While it's still a process, as this has been something that I've dealt with throughout my life, I am feeling much better and have tools to help alleviate my anxiety. I am grateful that therapy has helped me to develop new ways to process difficult thoughts and emotions and live a happier and healthier life. Therapy also helped me come to believe that this new positive trend will continue. My roommate and others have even noticed a difference in me. I'm glad I found SamaraCare and my therapist.
Get Started Today.
Get Started
Be Included
Recieve our Newsletter to get the latest News and Events.