Our Mission
We foster emotional, relational, and spiritual well-being through access to affordable life-changing care.
We use a holistic approach to harness the powerful healing connections of the mind, body, spirit and
community. We are committed to offering affordable access to quality mental health counseling and psychiatric care for individuals, couples and families of all ages from diverse backgrounds and varied financial means. SamaraCare is uniquely qualified to offer spiritually integrated counseling across many faith traditions and life perspectives for clients interested in this option. Through our customized educational and wellness programming, we increase community understanding of – and continue to reduce the stigma associated with – mental health issues.
Get Started
Be Included
Recieve our Newsletter to get the latest News and Events.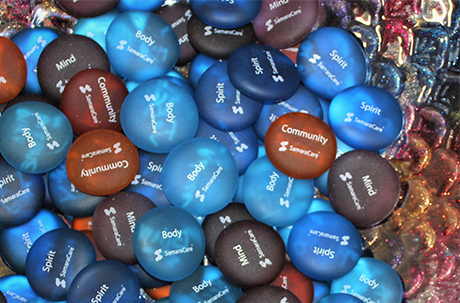 Our Vision
Our vision is that nothing stands in the way of people getting the care needed to reach their greatest potential. We seek to break down the barriers preventing people from getting the care they need to thrive. We believe our clients will improve the quality of their lives by achieving balance, strengthening relationships and increasing self-sufficiency. This enhances their ability to cope with life's stressors. We are committed to providing reduced cost counseling and psychiatric services through our Mental Health Access Program (MHAP) for qualifying clients who are uninsured, underinsured and/or facing financial hardships.
Our History
SamaraCare is a 501(c)(3) nonprofit offering a wide variety of client-focused and goal-oriented counseling and psychiatric services in a broad range of specialty areas.
We evolved from an initiative by Knox Presbyterian Church in 1969 to address the unmet mental health needs of a rapidly growing, yet transient, Naperville community. Church members realized many new families lacked roots and stability, causing increased stress at work, home, and school. At the time, those seeking mental health services were faced with months long waiting lists.
So, in 1971, three Naperville congregations, including Knox, Our Saviour's Lutheran Church, and St. Raphael Catholic Church, founded the Interfaith Family Life Agency to offer counseling services, with a mission to help everyone, regardless of religious affiliation or financial resources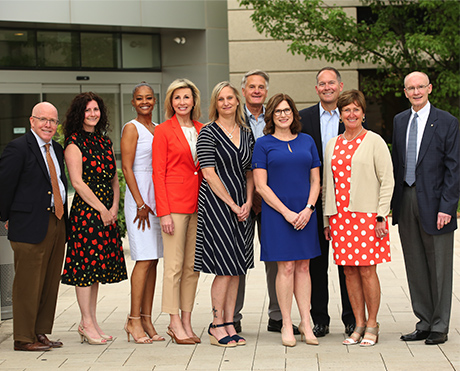 Board Members at 50th Anniversary Event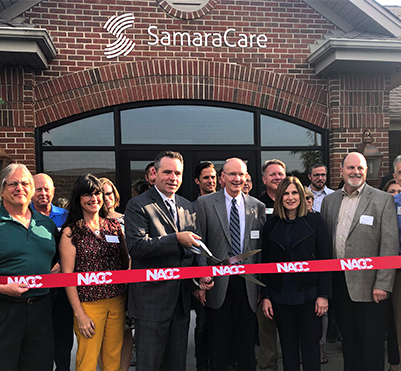 In 1983, the organization changed its name to Samaritan Interfaith Counseling Center and operated out of church administrative offices until 2004, when it acquired professional office space and expanded its services to meet increasing demand for mental health care in Naperville and surrounding counties.
In 2017, it rebranded under the name SamaraCare. In 2019, SamaraCare merged with Winnetka-based Samaritan Counseling Center to become a regional provider of high-quality mental health services. The combined organization now serves six counties in the Chicago metropolitan area. At the onset of the pandemic in 2020, SamaraCare began offering virtual services. Then In 2021, SamaraCare acquired Wellspring Clinical Associates, a well-known Lisle-based psychiatric practice. SamaraCare now offers in-person and virtual psychological counseling, extensive Autism services and psychiatric care, all within one organization.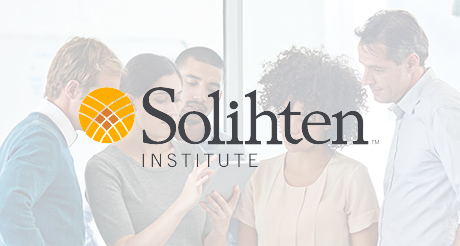 Accreditation
SamaraCare is nationally accredited by the Solihten Institute, a non-profit organization which manages a network of professional counseling centers across the U.S. The goal of the accreditation process is to ensure that affiliated centers maintain sound organizational structures, efficient management and administration, high-quality clinical processes, careful financial and personnel practices and professional accountability.