Our relationship is Stronger
Learn how James and Ava worked on their relationship.
Read Their Story
Why you should Choose Stronger®
At SamaraCare we prioritize the emotional, physical, spiritual, and social aspects of your life.
Our therapists and psychiatrists offer affordable, life-changing care to foster emotional, relational, and spiritual well-being. We provide in-person and online counseling, psychotherapy, psychiatric care and autism services.
Across six counties, SamaraCare works with diverse populations, including children, adolescents, adults, seniors, couples, families, first responders, LGBTQ+, trauma/sexual assault survivors, veterans, those on the autism spectrum, and more. We offer goal-oriented counseling in specialty areas including stress, anxiety, depression, grief, marital and family conflict, life transitions, substance misuse, trauma recovery, and many other challenges.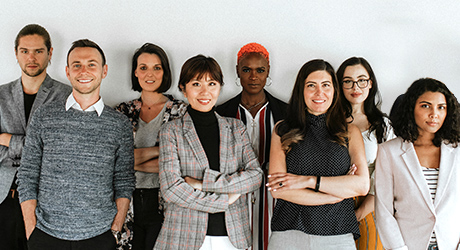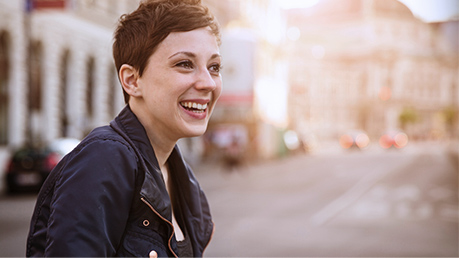 What Can Counseling Do for You?
Whether you're facing a specific challenge or just feeling you want more out of life, there's no better way to overcome obstacles than with the support of expert therapists. With counseling, you can gain insight, learn new techniques and skills to resolve issues that are causing distress. Through confidential, nonjudgmental counseling, we can help you claim a more vibrant, rewarding, and satisfying life.
What Can Psychiatric Care
Do for You?
Our psychiatric services address mental health disorders including depression, anxiety, bipolar and other psychiatric issues. Our psychiatrists are medical doctors who understand the physical, psychological, social and spiritual components of mental health along with the links between them. Psychiatric treatments can include medication management that can help you regain a level of functioning you may not be able to achieve with counseling alone.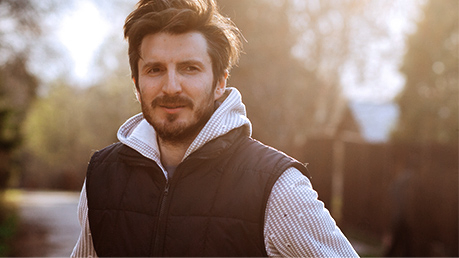 What Makes SamaraCare Different
When you come to SamaraCare, you'll find a community dedicated to improving your mental health. Our therapists and psychiatrists prioritize whole person care including the emotional, physical, spiritual, and social aspects of your life. With a team-based, patient-centered approach we have the resources to address your mental health needs, under one roof. No matter what challenges you may be facing, we can help you find real-world solutions that are right for you.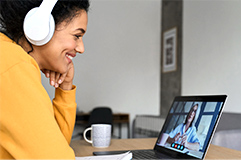 Teletherapy – Online
Mental Health Care
Studies show that online or teletherapy visits are an effective form of treatment that expand access to care. It's an added convenience for clients with busy work schedules, frequent business travel, transportation issues, as well as those who are housebound or just might not otherwise be able to easily access care. For those reasons, our counselors and psychiatrists offer both online and in-person sessions, so you can access care from the convenience of your home, office, or any other private location, at a time that works for you.
Reduced Cost Care
SamaraCare believes the cost of mental health services should not be a barrier to accessing high-quality care when you need it. We provide fee subsidy assistance, on a sliding scale basis, to clients who can't afford our standard fees, including those at lower income levels and self-payers. Click here to see if you qualify for our Mental Health Access Program.
See If You Qualify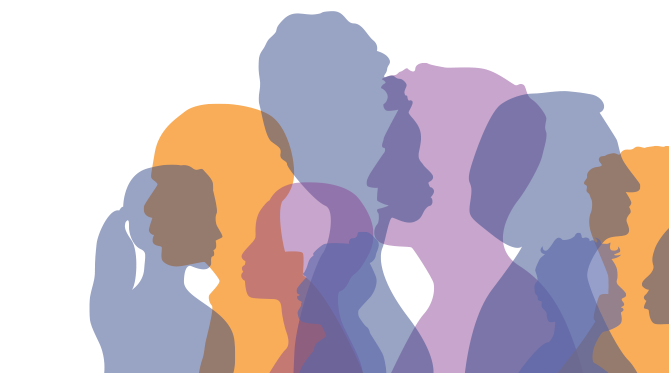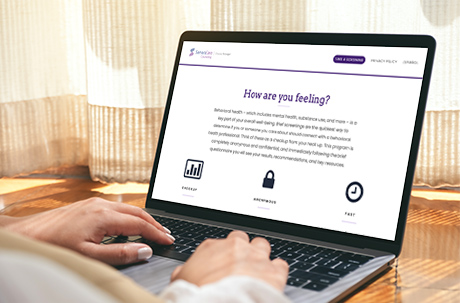 Mental Health Screening
Our mental health screening is a great way to determine if you or someone you care about should connect with a mental health professional. Though it can't substitute for professional, personalized care, this fast and anonymous "checkup" will yield helpful insight and suggestions for next steps and recommended resources. This service is available at no cost.
Take The Screening