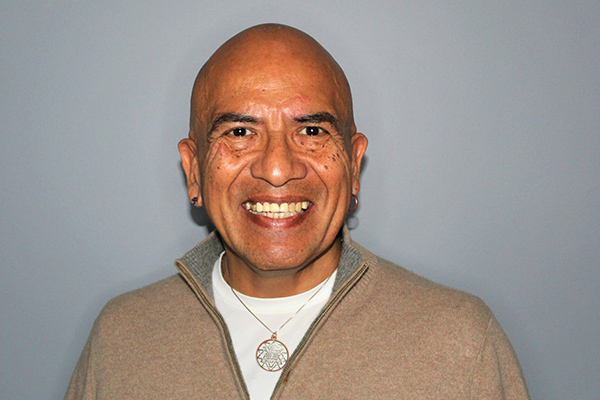 Phil Martinez
Licensed Clinical Professional Counselor
A.P., M.A.
Preferred Languages:
English
Insurance Accepted:
Blue Cross Blue Shield PPO
Specialties:
Anxiety and Panic Disorders
Depression and Stress
Grief and Loss
Learning Disabilities/ADHD
LGBTQ+
Mood Related Psychosis
Psychotic Disorders
Schizophrenia
Social and Emotional Functioning
Spirituality/Faith/Existential
Substance Misuse and Addiction
Trauma recovery
Serving:
Adult
Child or Adolescent
Family
Phil works with older children, adolescents, adults, and specializes in anxiety and panic disorders, depression and stress, grief and loss, learning disabilities/ADHD, LGBTQ+, social and emotional functioning, spirituality/faith/existential, substance misuse and addiction, trauma recovery, psychotic disorders, schizophrenia, and mood-related psychosis.
Phil is a Licensed Clinical Professional Counselor who received his bachelor's degree in Applied Psychology from the University of Illinois at Chicago and his master's degree in Clinical Psychology from Wheaton College. He has spent the past twenty-five-plus years working in a variety of clinical settings.
He specializes in working with young adults and adolescents, and their families. He has a special knack for connecting with teens, especially those who are considered "hard to handle", and has been to multiple therapists, and in and out of various juvenile settings. He has a unique talent for assisting teens in addressing the issues they face in today's complicated world. Phil specializes in treating a variety of mood and anxiety-related disorders and has extensive experience in treating substance misuse and the issues related to these maladies.
Phil currently serves on the Board of Directors for the Illinois Chapter of the American Foundation for Suicide Prevention since 2019, a passion project of his, where he currently serves.
Phil is an avid weekend warrior, playing summer league softball, and golf whenever time permits. He loves spending time with his family traveling, going to movies, or just hanging out. He is a committed professional and family man who strives to give his very best.
Phil sees clients in Lisle.
Phil accepts Blue Cross Blue Shield PPO.