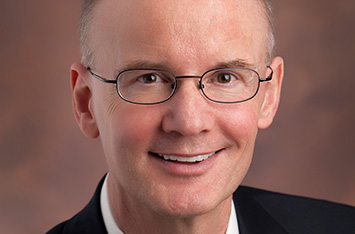 Specialty Areas:
Anxiety and panic disorders
Depression and stress
Grief and loss
Life transitions
Marital and family conflict
Psychological assessment and testing
spirituality/existential
Trauma and abuse recovery
Scott has special interest in working with persons suffering anxiety disorders, grief reactions, post-traumatic stress, and with individuals in in-depth psychotherapy. In recent years, he has focused on the topic of resiliency and how individuals are able to thrive in the midst of difficult stress and trauma. He has a passion for empowering individuals to be the best they can be in an ever-changing world. He uses a holistic approach, integrating the best practices of psychology with a respect for mindfulness and spirituality.
In addition to his clinical expertise, Scott is an experienced executive with a record of success in administration, leadership, financial analysis, strategic planning and visioning in the nonprofit sector of healthcare and faith-based organizations. With a doctoral degree in clinical psychology and a master's degree in theology, he brings a unique perspective to organizational leadership. He is a respected leader who has demonstrated the ability to build and challenge effective teams to live out the mission of the organization and build strategic alliances that contribute to innovation and continuous improvement. He uses principles of adaptive leadership to help organizations grow in resilience in order to continually modify their approach to be relevant in an ever-changing world. Scott is known as a persuasive communicator with well-developed presentation and negotiation skills.
Scott is a licensed clinical psychologist, a fellow of the American Association of Pastoral Counselors, a member of the American Psychological Association, an ordained elder in the United Methodist Church and a member of The Division of Chaplains and Related Ministries of The United Methodist Church. He holds a doctorate in Clinical Psychology from the Illinois School of Professional Psychology. He also holds a Master of Education from Washington University, St. Louis, Missouri, and a Master's in theology from Southern Methodist University, Perkins School of Theology Dallas, Texas. He completed his clinical residency at Northwestern Memorial Hospital Institute of Psychiatry with special training at the Family Institute of Chicago.
When not engaged in his professional life, Scott can be found enjoying the outdoors through running and hiking. He is committed to mind, body, and spirit wellness and enjoys an active practice of yoga. Scott is a proud new grandfather, loves spending time with his family and is an automotive enthusiast.