April 29, 2021 at Noon
Add to Calendar

---
The Silent Samaritan event raises funds to provide counseling fee subsidy support, through our Mental Health Access Program, to under-resourced women and children. Please register to attend this engaging and inspiring event. These are women who rely on the generosity of Silent Samaritans like you to gain affordable access to care. Additional information
| | |
| --- | --- |
| Tickets | Individual – $25 each, Table of Ten – $475 |
Can't make the event, but still want to support the Silent Samaritan Mission?
Click here to donate
---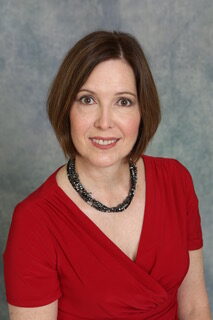 Keynote Speaker
Suicide: Talking the Stigma Away
Linda Pacha
Linda Pacha has firsthand knowledge of the devastation caused by a loved one's suicide and the excruciating pain from losing a child. In 2013, her teenage son, Nick, died by suicide while away at college. In addition to public speaking, Pacha is the founder and president of Nick's Network of Hope, a 501(c)(3) nonprofit that provides resources, education, and support about life challenges with an emphasis on mental health awareness, suicide prevention, and grief and loss. The charity's website, nicksnetworkofhope.org, is an excellent informational resource.
Pacha's critically acclaimed book (click here to purchase), Saving Ourselves from Suicide—Before and After: How to Ask for Help, Recognize Warning Signs, and Navigate Grief, tells her son's story and gives real-life examples of missed warning signs; however, it doesn't stop there. It also provides much help and hope for anyone desperately trying to stay in the world, as well as comfort and direction for those grieving after loss.
Prior to receiving her law degree, Linda obtained a Bachelor of Science in psychology and completed postgraduate work in clinical psychology.
---
Honoree: Sandra (Sandy) Benson
SamaraCare is honored to present the inaugural Silent Samaritan Award to Sandy Benson for her tremendous leadership and outstanding service in establishing SamaraCare's Silent Samaritan fundraising event to benefit under-resourced women and children.
Sandy was the Director of Community and Government Relations for Edward Hospital & Health services for 24 years before retiring. She began volunteering over 40 years ago when she wanted to serve God and the community by sharing her time, talent and treasure. She became interested in SamaraCare in 2002 when asked to join the Board of Directors. Her willingness to serve as a Board Member was inspired by the long-time affiliation between SamaraCare and her church, St. Raphael Catholic Church.  Sandy was also motivated by SamaraCare's unique ability to provide spiritually-integrated care and fee subsidy assistance to those with financial limitations. In order to ensure the stability and expand funding support for our Mental Health Access Program, Sandy initiated the Silent Samaritan fundraising event, which gathers women seeking to share their resources with children and other women in need of affordable access to counseling services. Today in its 13th year, the Silent Samaritan event has grown in popularity and raises substantial funding for our fee subsidy program.
Sandy, her son Garth and late husband, John have called Naperville home for 48 years. Her volunteer work in the community now spans decades and includes: Naperville Chamber Board of Directors, The Rotary Club of Naperville, Naperville School District 203 Education Foundation, Naper Settlement Museum Board, Naperville Public Library Board of Trustees, and NCTV17 Board of Directors.  Sandy has also received several community awards.
Thank you, Sandy for all you have done on behalf of SamaraCare and mental health.
---
Silent Samaritan Sponsors
---
What is a Silent Samaritan?
Silent Samaritans are women and men interested in sharing their financial resources for the benefit of under-resourced women and children with mental health concerns in our communities.  Some of these Samaritans prefer to remain anonymous as they help others. These funds are used exclusively for women and children who are uninsured, underinsured and/or have financial limitations, gain access to affordable high-quality mental health care they need and deserve.
What is the event about?
Now in its 13th year, our Silent Samaritan event is premised on the idea of gathering the collective power of largely women helping women who want to make a positive difference in the lives of those struggling both emotionally and financially. The impact transforms lives. As Silent Samaritans come together for fellowship in this event, there will be uplifting and inspiring messages from women of achievement. The event not only raises funds for our Mental Health Access Program to provide counseling fee subsidies but brings awareness to the importance of mental health services while celebrating the quality of our supporters.
For 50 years, SamaraCare has addressed a critical community need, which is to provide affordable access to quality mental health care. In FY 20, SamaraCare provided over $620,000 in fee subsidy assistance to 431 households,  of which 302 (70%) of which were identified as female.
What's the need?
The high cost of professional mental health services remains a barrier to obtaining care and not everyone has the good fortune to pay standard fees. Unlike one-time physician visits for physical well-being, treatment for mental health needs may require weekly visits and on-going treatment for years in some cases. For this reason, under-resourced women and children find the reality of lower income levels or other financial hardships obstacles to receiving care.
Recently, women and children have been disproportionately affected by the psychological and financial fallout from the pandemic. Since the health crisis began, there has been an increase in domestic violence, marital problems, unemployment, grief, new parenting concerns and depression and anxiety.
What you can do?
It is through the generosity of the community and our Silent Samaritan partners that all of us can help women and children find hope and get on a path to healing and recovery.
Here are some ways to help:
Purchase a ticket to attend the event and donate to the Mental Health Access Program
Purchase additional tickets and invite friends and family to become a Silent Samaritan and attend the event.
Give a gift in the memory of or to honor a family member, friend or colleague
Celebrate a birthday or anniversary by asking friends and family to donor to SamaraCare's Mental Health Access Program
Consider becoming a sponsor to help underwrite the cost of the event
---
Women and Mental Health:
1 in 5 women  in the United States has a mental health problem such as depression, post-traumatic stress disorder (PTSD), or an eating disorder, compared with 1 in 8 men.
53% of women who have mental health problems have experienced abuse
Women in poverty are more likely to face poor mental health, with 29% of women in poverty experiencing a common mental health disorder compared to 16% of women not in poverty.
Black, Asian and Minority Ethnic women face additional inequalities and challenges to their mental health, such as racism and stigma, and are at particular risk of experiencing common mental disorders.
Three quarters (75%) of mental health issues are established before the age of 24, and young women have emerged as the highest-risk group for mental ill health.
Key barriers to mental health treatment for women  (as reported by the American Psychiatric Association)
Economic barriers – lack of insurance/cost (including premiums and copays)
Lack of awareness about mental health issues, treatment options, and available services
Stigma associated with mental illness
Lack of time/related support (time off work, child care, transportation)
Lack of appropriate intervention strategies including integration of mental health and primary health care services. half of the women who experience clinical depression will eve care. (Mental Health America) Key barriers to mental health treatment for women:
---
2021 Silent Samaritans Committee
Natasha Marriner, Event Chair
Patty Carl, Board Chair
Alissa Johnson-Tripas
Jane Trueheart Huels
Scott Mitchell
Bill Peterson
Kerry Quirin
Anita Scott