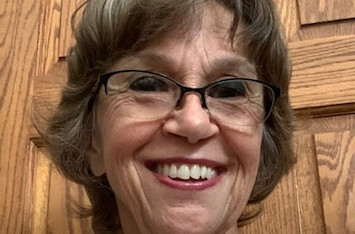 Specialty Areas:
Anxiety and panic disorders
Autism
Behavioral issues
Depression and stress
Grief and loss
Learning disabilities/ADHD
Marital and family conflict
Marital Counseling
school concerns
self-esteem
Social and emotional functioning
Stress and Panic Disorders
Stress Management
Trauma and abuse recovery
For:
Adults
Autism Spectrum Disorders
Children/Youth
Emerging Adults
Families
Older Teens
Patti is a Licensed Clinical Professional Counselor, has a Bachelor's Degree in Psychology and Master's Degree in Counseling from Western Illinois University. She is an approved IDHS Behavior Therapist, certified in Grief Recovery, and has extensive training in Structure Teaching and Social Thinking. Patti worked for many years doing counseling, groups and supervising and developing programs for individuals with autism and developmental disabilities and families covering early intervention into adulthood. She developed Core Autism Trainings for ages 2 through adult hood and trained over 15,000 individuals. She presents at state and national conferences, school districts and agencies. Patti is Co-Chair of the Illinois Autism Task Force and serves on several state advisory committees. In 2019 she received the "Chuck" Bueche Lifetime Achievement Award for her work with individuals with autism, developmental disabilities and their families.
Patti uses different approaches in counseling. She works to understand each person's strengths and challenges focusing on building confidence and bringing out each person's gifts so they can see and build on their strength's while working on challenges. She is very much a relational therapist building trust through genuine interest and compassion for each person or parent she is counseling. Patti uses positive proactive behavior therapy and a client centered approach. Her counseling is geared to help individuals develop their own intrinsic motivation and to feel good about themselves rather than relying heavily on external rewards. She appreciates the opportunity to work with each child, adult, or parent in their journey.
Patti enjoys yoga, hiking, family, and her two dogs and kitty.